Blog  ▸ 
How to Use Smart PDUs for AI Applications
How to Use Smart PDUs for AI Applications
Annie Paquette
November 12, 2019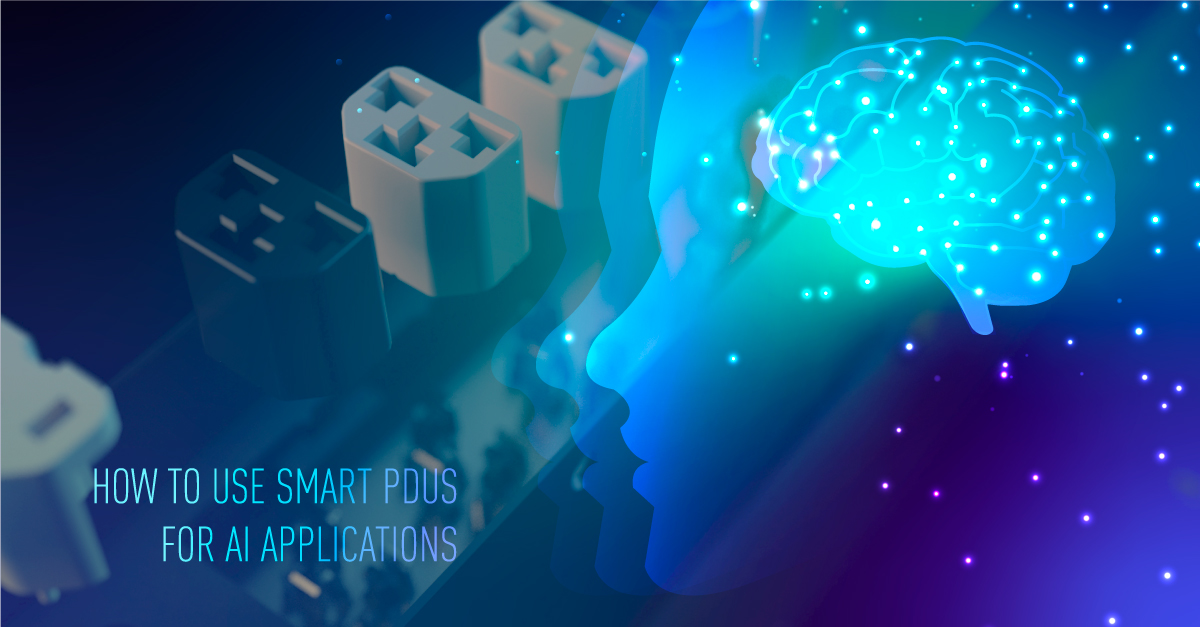 Artificial Intelligence as a business driver is rapidly moving from experimentation to implementation, at least according to a current report from IBM's Institute for Business Value. In 'Shifting toward Enterprise-grade AI: Resolving data and skills gaps to realize value,' researchers at IBM provide some insight. Recently, they conducted a study in conjunction with Oxford Economics about the adoption of AI and its impact on the IT departments of leading businesses.
In a section titled 'The growing importance of data,' the authors summarize key areas of concern for early adopters who are leaders of organizations. Although the section title understates the trend, it does highlight a reality: business data has always been mission-critical, and now it is even more so. This blog will discuss three observations from the study, and provide the connection between intelligent PDUs and AI applications.
The first point made in the section on the growing importance of data is "from a data strategy perspective, a robust but flexible foundation driven by the core business strategy is critical…" That 'robust but flexible foundation' also speaks to the core data center strategy. It's an architectural approach to both IT and physical infrastructure that ensures the ability to provide power in such a way that computing loads can vary, shift, and change over the course of time.
The report also highlights the fact that that big data, and the technology that supports it, does "…pose the risk of exacerbating the issue of data stored in multiple places." In this author's mind, this speaks to the issues raised with edge computing and the recent rush to support AI: data is now collected close to its source, and companies are faced with managing more remote IT locations than ever before. Until the systems are in place to centralize data, these edge networks have to be carefully monitored. In this situation, companies are turning to Smart PDUs in order to monitor, manage, and control what happens at the Edge.
Finally, and perhaps most interestingly, the report states that "infrastructure needs to be nimble enough to respond to new market dynamics, customer demands, strategic initiatives, and user needs." For the data center manager, these words can be translated as follows: "Strap in, we have no idea how to tell you what's coming." With a Smart PDU, data center managers are able to hedge their bets and provide the flexibility the enterprise demands. This can be accomplished by shifting power and cooling resources to meet the load – a feat made possible with real-time data provided by Smart PDUs.
The nature of Artificial Intelligence is such that businesses see the value and potential of implementing it, but they don't often know what that means for their data centers in terms of power needs. They just know they need to be ready for anything when it comes to managing all of the data AI brings. Server Technology's PDU offerings help businesses meet the challenge of AI.
Top Reasons to Use a Smart PDU in Your Data Center