PRO3X PDU Solutions
No one can afford downtime in a data center. One way to maximize uptime is by continuously monitoring your system in real-time, which can be done with the intelligent line of PDUs from Server Technology, a brand of Legrand. The all-new PRO3X combines the quality components of Server Technology and the exceptional firmware features and LCD display from Raritan to give you uptime confidence in an intelligent PDU.
Consistent uptime means that customers can rely on your service with confidence, time after time. To ensure maximum uptime, you need high quality products that provide you with the necessary information to make smart decisions about your operations. Server Technology customers understand that 100 percent uptime is a realistic goal thanks to our family of intelligent products, which now includes the PRO3X.
NEW PRO3X Uptime White Paper
Download Now

Why Servertech PRO3X
The PRO3X has been created to be the first hybrid PDU from Legrand's Raritan and Server Technology brands. Don't allow unplanned outages, unplanned configuration changes, security threats, or the lack of visibility to power management to limit your uptime. Designed with maximum uptime and superior quality in mind, our PRO3X will elevate the PDU to a new level of performance. You can be confident that your data center will "Stay Powered".
What goes into making a PRO3X PDU?
In a PRO3X unit, legacy Server Technology customers will find an entirely new network interface card, modern display technology, universal HDOT Cx outlets with our new RAMlock cord retention, and our high accuracy PIPS/POPS measurement circuitry all combined into a small form factor PDU.
Benefits of PRO3X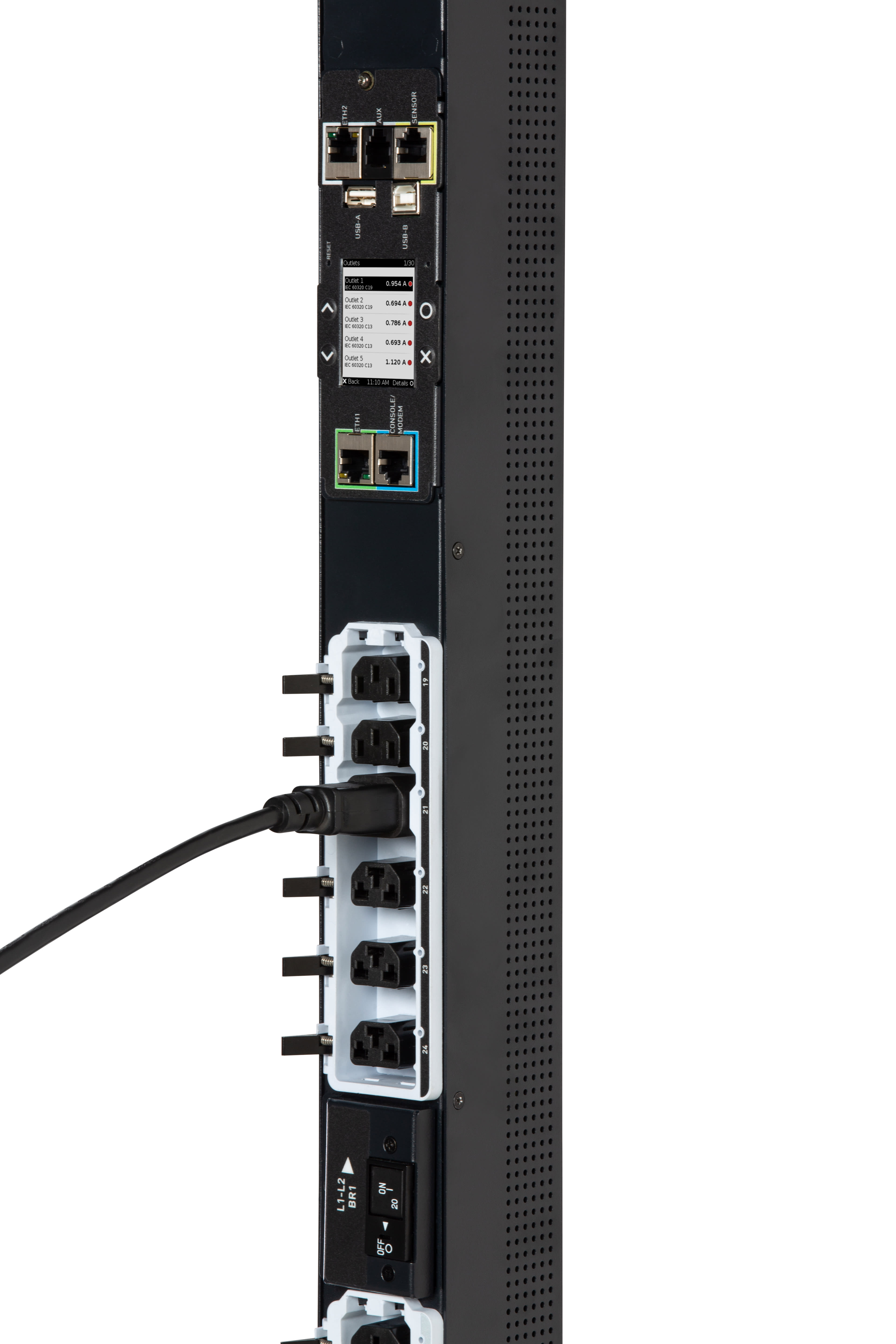 Real-time environmental alerts: Stay on top of environmental challenges like hot spots and condensation with advanced temperature and humidity monitoring.
Capacity planning: See exactly how new infrastructure and technologies fit in with your existing equipment. Capacity planning tools will let you see how much power your equipment is using, and how much room you have left before reaching your threshold.
Power consumption data: When problems do occur, you need to be aware of it. Don't let servers and switches fail for extended periods of time without being noticed. Gain advanced power usage information so that you can keep a close watch on your facility at all times.
Remote management: Make critical power adjustments from any location with remote management. You don't have to be physically present in your data center to oversee your equipment and make key changes.
---
About Server Technology
Server Technology's power strategy experts are trusted to provide Rack PDU solutions for demanding data centers worldwide ranging from small technology startups to Fortune 100 powerhouses. Because power is all we do, you will find us in the best cloud and co-location providers, forward thinking labs and telecommunications operations. Server Technology customers consistently rank us as providing the highest quality PDU's, the best customer support and most valuable innovation. Let us show you; we have over 12,000 PDU configurations to fit every data center need. Only with Server Technology will customers Stay Powered, Be Supported and Get Ahead.
See what our customers say.
Highest Quality Rack PDU's
Best Customer Support
Most Patents in the Industry
Connect with a Power Strategy Expert!